How our Business Solar Quote works…
SolarXgen provides proposals which are guaranteed. To get this level of accuracy requires information. As a starting point our PV Solar designers are tasked with a design output (either on your roof, carports or available ground space). This primary design along with your utility bills enables us to begin the process of an ideally suited energy proposal.
Down the Line Data
After our preliminary assessment on design output , our engineering department will need to install "data loggers" at the main incomer of your site. This information proves invaluable in ascertaining max energy (kWh) & power (kVA) values on half hourly increments.
Little or No Deposit
Most people wonder about Business Solar Pricing but our finance models allow little or zero upfront payment on your solar system.
Peak Shaving with Genset Integration
Most commercial facilities have a Diesel Generator which serves little run-time. Our engineers may be able to facilitate "peak shaving" with the inclusion of the Genset integration.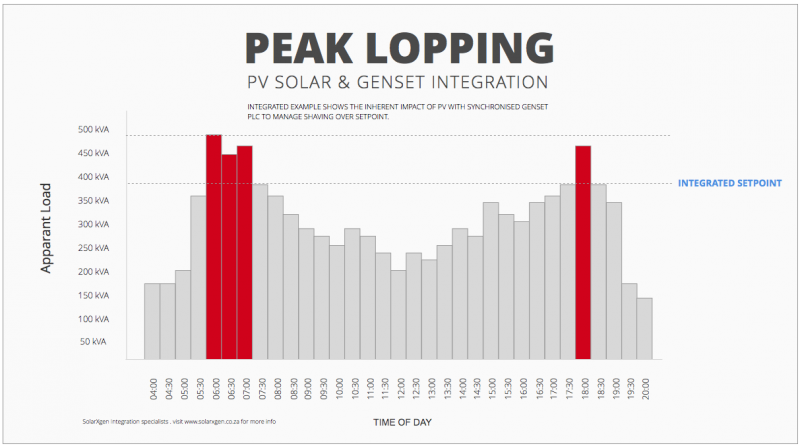 Request for Proposal – Start!