Integrated Solar System
PROVIDING CLIENTS WITH EFFICIENT, SUSTAINABLE BUILDINGS FROM THE GET-GO
YOUR DEVELOPMENTS. OUR INTEGRATED SOLAR TECHNOLOGY
An Integrated Solar System for your clients new Home or Building
Many more home-buyers are being attracted to environmentally friendly homes. Add to that – a more economical energy output and your development fits the profile. Solarxgen makes the process of your next development including solar – an easy one.
Geared for Integration
Ideal for Architects and Developers. Our integration division can design and simulate various systems, perfecting delivery to client. Our CAD designers will supply DWG files to implement within your own designs.
We advise you on the effect of Orientation, Inclination, Module spacing, Cable Sizing, Inverter and Battery dimensions.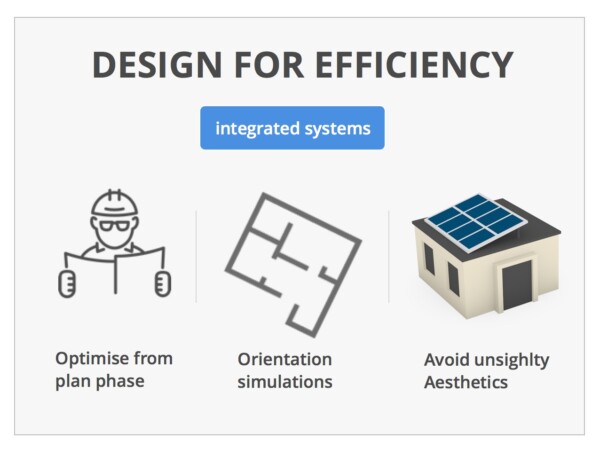 Guarantees to Deliver
SolarXgen provides industry leading guarantees. Taking care of your clients "piece of mind" long after your project hand-over.
With an Integrated Solar System sub municipal rates and coupled performance guarantee – thats smart business.
We are a fully fledged EPC company with our own construction teams. Our staffing compliment comprises Engineering (Electrial and Mechanical), PV Design team, project management, general management and installer base.
Our independent ability is PV plant size upto 1MegaWatt (Rooftop).
We are able to run projects on credit line to date of handover. This does however differ from client to client
SolarXgen is a specialised Solar Service Provider, licensed to operate in South Africa, Botswana, Mozambique, Zimbabwe and Namibia.Our Integrated Solar System design team operates out of South Africa