Solar BTS
Our solutions are based on our expertise in energy and our ability to integrate the high quality Solar range of our products together with carefully selected partner Gen-sets to produce an optimal turn key quality solution within a short lead time.
Why a Hybrid BTS solution?
Combing photovoltaic solar with a gen-set reduces diesel consumption by upto 80%. Whether grid-tied or completely off-grid. Intelligent inverter technology switches load between Solar and gen-set automatically.
New sites can be deployed with our "Lead Carbon" battery technology completely eliminating the need for diesel generation use.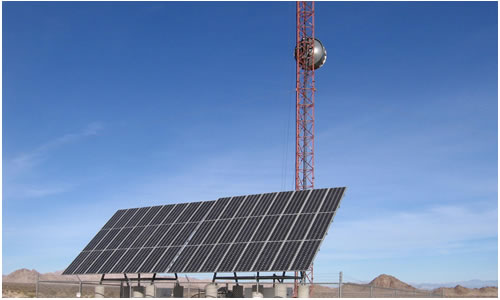 Solar BTS Applications
SolarXgen systems are the ideal solution for either companies or entities. Addressing domestic and global wireless needs, local area communications, and utility infrastructure expansion.
Our highly-experienced solar engineering staff design rugged power systems to meet your project's specific electrical, logistical, and environmental requirements.
| | | | |
| --- | --- | --- | --- |
| BTS | Rural Telephony | SCADA | RTU | Telemetry |
| Cellphone Networks | Local Wifi Networks | Repeater Sites | WLAN |
| Metro Ethernet | Satellite Uplink | Small Wireless Networks | |
| Microwave | Smart Agriculture Com | Signal Enhancement | |
Dedicated Channel Partners
Our core focus is on African countries and empowering people through communication. A strategic channel of expert solar bts partners allows us to deploy rapid and reliable builds in areas with or without state owned electricity.
How much diesel can your BTS site save?
Whether new or existing, Solar can dramatically reduce your sites running costs br>
By how much?