Solar Referral  Rewards
Word of mouth is our biggest sales tool – and we believe in returning the favour. We have a developed a solar referral rewards  programme which rewards you for passing on our solar installations.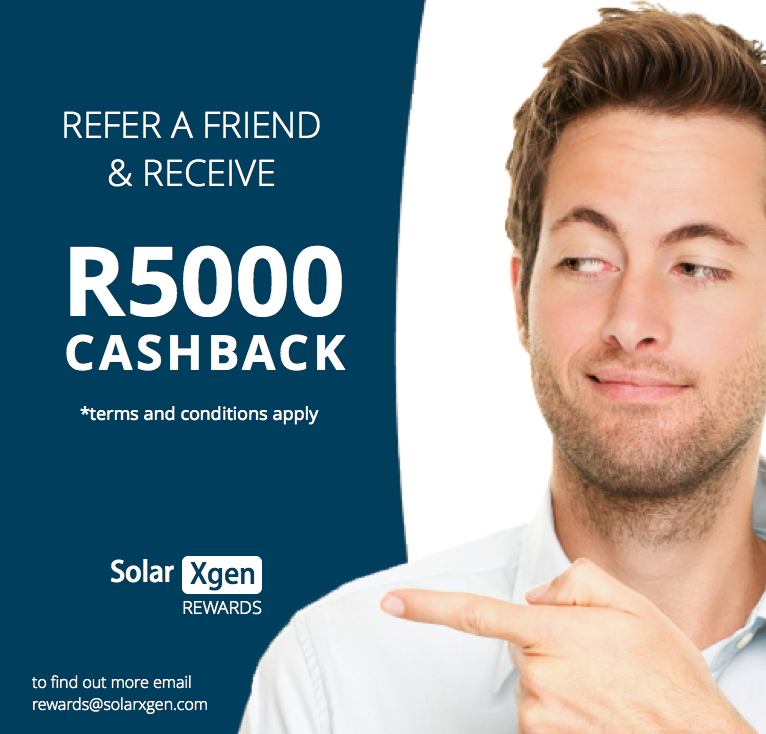 Our solar referral programme is limited to installations that include PV Solar panels and exclude all products that provide off-grid solutions. Solarxgen reserves the right to amend this programme from time to time. Ammendments will be communicate to Solar referrals via email.