SolarXgen History
Incorporated in 2010 by a board directorate involved in over 200mW of South Africa's Renewable Energy Independent Power Procurement Programme (REIPP), SolarXgen spearheaded the launch of hybrid inverters in South Africa with an initial focus on Photovoltaic (PV) energy and Battery storage. As one of South Africa's fastest growing roof-top solar companies, our core focus shifted to Commercial projects within Southern Africa.
Integrated Culture
Our design team grew to incorporate the implementation of our platinum design status in 100kW – 5 mW projects. In 2013 our commitment to plant operations saw the addition of our O&M department, positioned to maintain our Solar plants for a period of 25 years. Our focus was not like a traditional EPC, we would group our relative in-house divisions to offer an inclusive service of Audit, Design, Connect, Operate & Maintain.
Longevity
In 2015 the integration of our listed funding platform saw the inclusion of rental power plants extending our ability to offer commercial business the option of 25 year long-term energy leasing without utilising their Capex.
Vision
SolarXgen is not a story of remarkable products , strategies or market-share. Our company vision is built on friendship, hard work and a determination to offer commercial business the lowest cost of energy ownership within Southern Africa.
Come say Hi! at our offices in Johannesburg & the Cape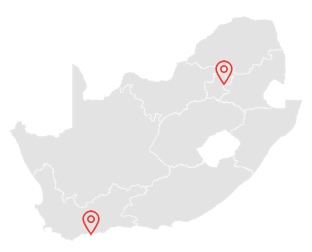 SolarXgen Head Office
Rivonia Gate, 381 Rivonia Boulevard,
Sandton, 2128, South Africa
Southern Cape Office
Fairview Office Park,
George, 6529