Our Solar System Guarantee
Delivering on solid guarantees is part of the SolarXgen experience. Our Commercial solutions are backed with no less than 5 industry leading deliverables. From project start – to end of life, we make sure your plant delivers.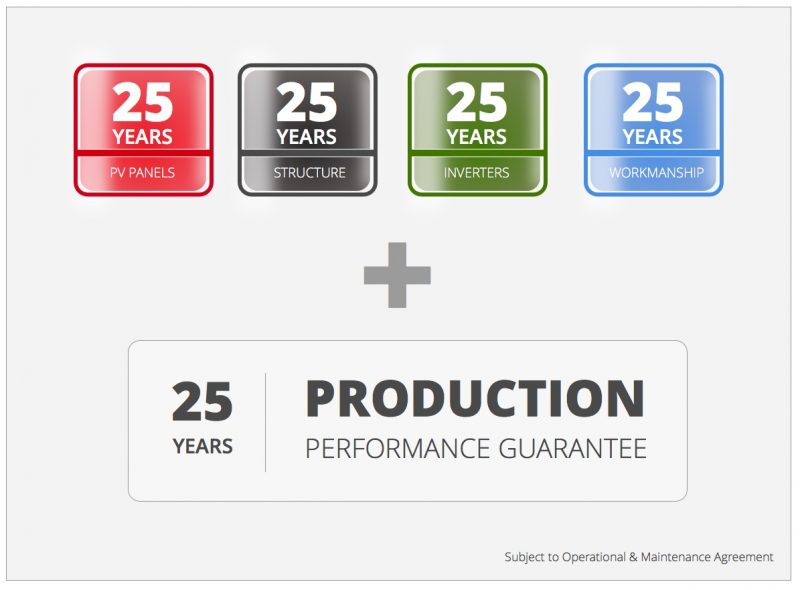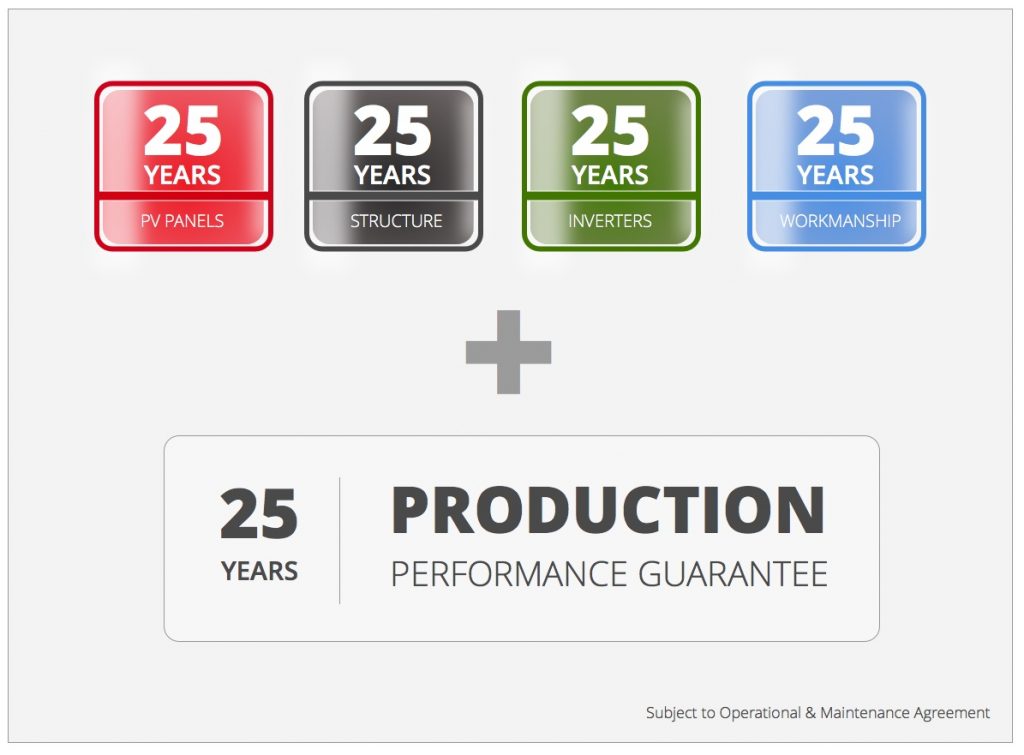 25 Years Workmanship
From laying cables, combiner boxes, fuses and DB's. Our installation teams are all in-house, this ensures we deliver the same levels of service on each project. Core focus, ensures our time spent on training manifests in the field. We pride ourselves in a inclusive Workmanship Solar System Guarantee.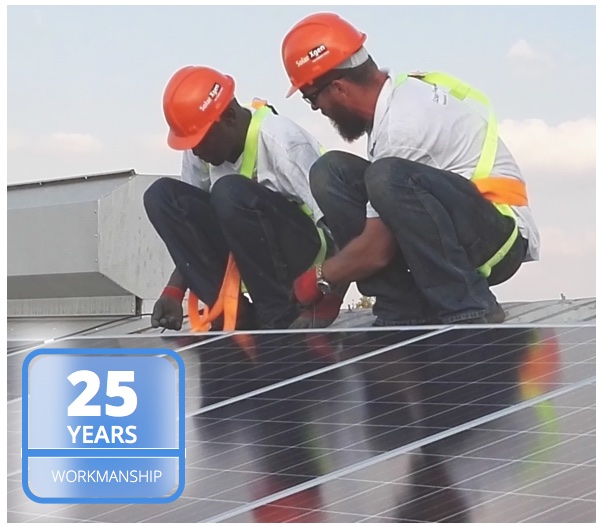 25 Year on Inverters
A traditional guarantee on a European inverter is 5 years. We cover that 5 times over – at our cost. As the back-bone of the pv solar plant, the inverters need to be efficient and reliable. Our 25 year Solar System Guarantee on our inverters proves just that.
Find out more about our commercial range of inverters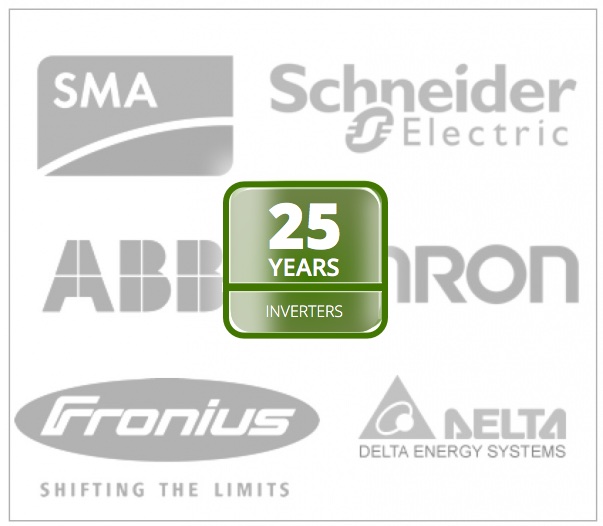 25 Years – Mounting Structures
Wether roof or ground mounted, flush or ballasted. Our preferred aluminium suppliers deliver on performance. With mounting structures – "goedkoop is deurkoop" and its vital that your PV mounting is engineered to environmental and load factors.
All our Commercial installations come with a 25 year Solar System Guarantee on mounting structures.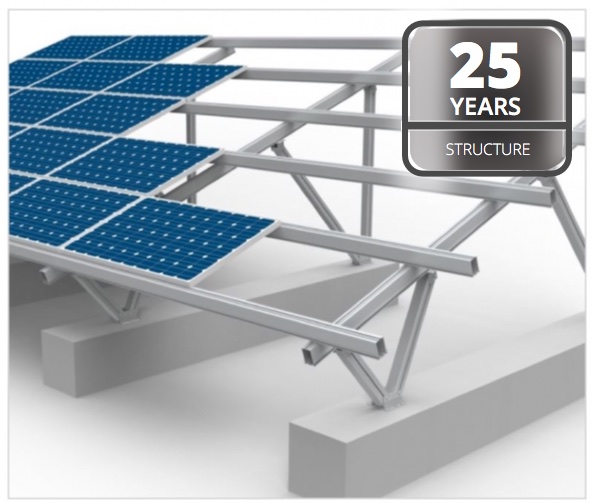 25 Years – Linear Guarantee on PV Panels
We only install "Tier1 panels" as rated by bloomberg Typical performance degradation is 2.5% in the 1st year. And, only 0.72% in the next 24 years. Free of defect in materials and workmanship for 10 years.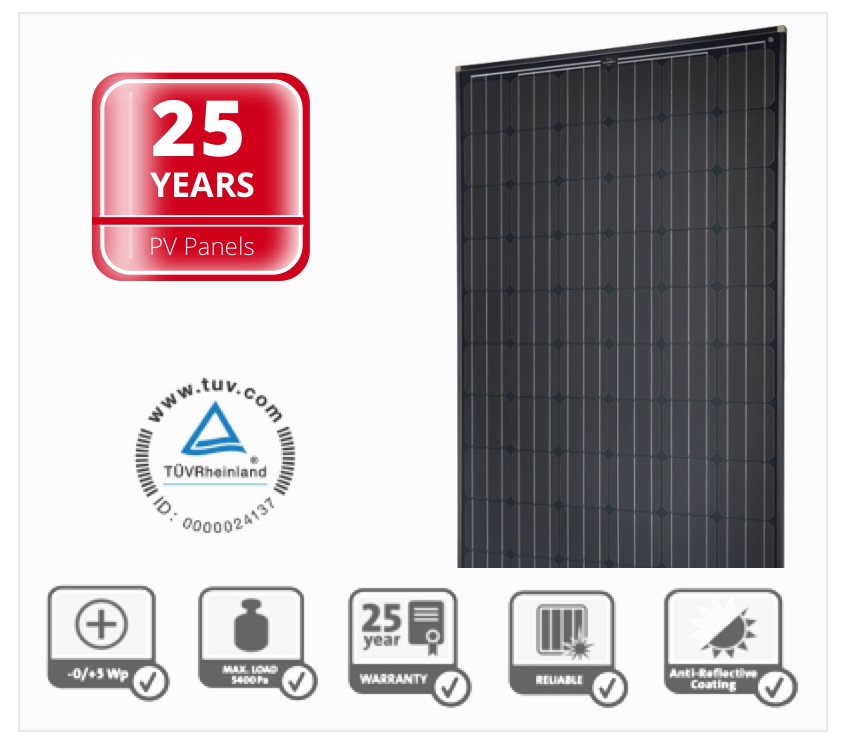 25 Year – Production Performance, Solar System Guarantee
Our Flagship guarantee, 25 years of producing electricity at a predefined total. Quite simply, we say our system with produce (X) MwH's (MegaWatt Hours) of AC electricity per annum. If by chance it doesn't, we make good on any changes needed to reach quota – Financially Guaranteed.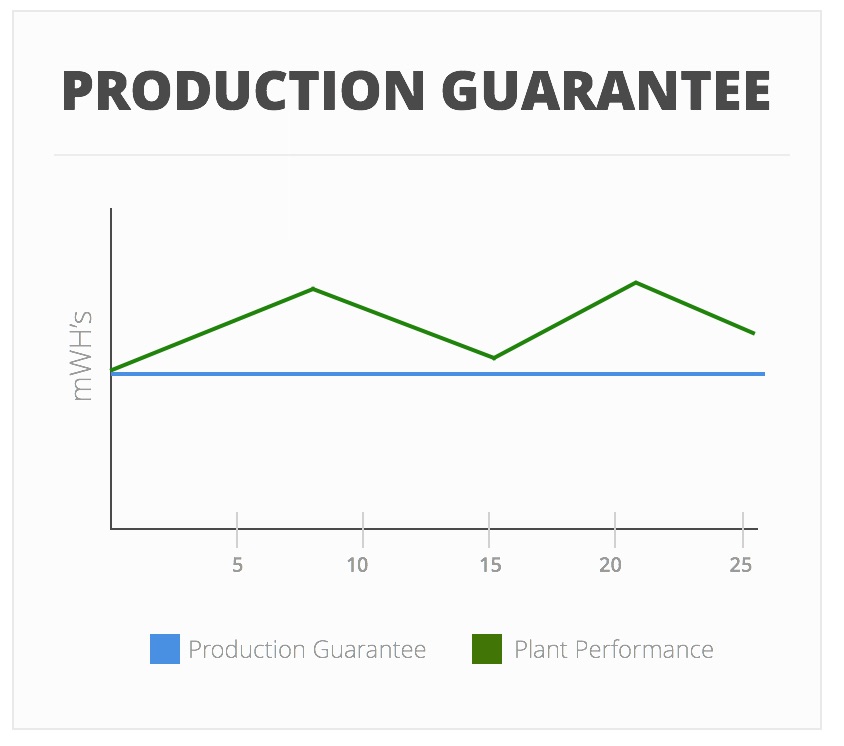 It's a Guaranteed power producing plant
SolarXgen is a specialised Solar Service Provider, licensed to operate in South Africa, Botswana, Mozambique, Zimbabwe and Namibia.Our Solar System Guarantee is default for commercial installations subject to our operational & maintenance agreement. Limited to commercial Solar systems only.