Power Nigeria 2017
SolarXgen attended the POWER NIGERIA Energy Conference representing SolarXgen Nigeria, three day conference ran 5-7 September 2017.
Improving Nigeria's electricity reach was at the top of the agenda in this year's Power Nigeria show. Organised by informa Industrial Group(IIG) for the sixth year running, the exhibition moved to a new location at Landmark Center in Lagos, providing an extra 4,200sq m of exhibition and Conference space.
There are more than 100 major regional and international companies who attended, with 16 influential speakers who took part in workshops and new product launches. The Conference focused on Nigeria's Power Market, Renewable Energy Technologies and how to improve electricity supply (Grid and Distributed) to customers across the country.
Anita Mathews, group director – Informa Industrial Group said, "Nigeria remains an important investment destination and our vision is to provide a trade platform bringing the manufacturers and suppliers of equipment and technology in direct contact with decision makers, specifiers and distributors of products in the power generation, transmission and distribution, renewable sector.
"Many of our international exhibitors view Nigeria as a major export market and with Nigeria's need to improve basic power infrastructure and systems, exhibitors are keen to offer their full services to the decision makers in Nigeria. Therefore, due to the government recognition and established presence of the event, Power Nigeria is the ideal platform for companies looking to introduce their products and services or grow their business network in the West African region. " she said.
IIG has a strong track record of organising and launching exhibitions in the Middle East and Africa, with the flagship event, Middle East Electricity holding has the title of world's largest power event. Each year, across the eight events within the Informa Industrial Group, more than 3,000 exhibitors are connected to an audience of more than 48,000 unique buyers – putting the company in a strong position to present the latest developments in the industry and be a platform for exhibitors to launch new products to a developing market like Nigeria.
Power Nigeria draws on the strength of IIG's geographical foothold in the Middle East and Africa through its partner events Electric and Solar-Tec in Cairo and  the Middle East Electricity in Dubai.
SolarXgen at Power Nigeria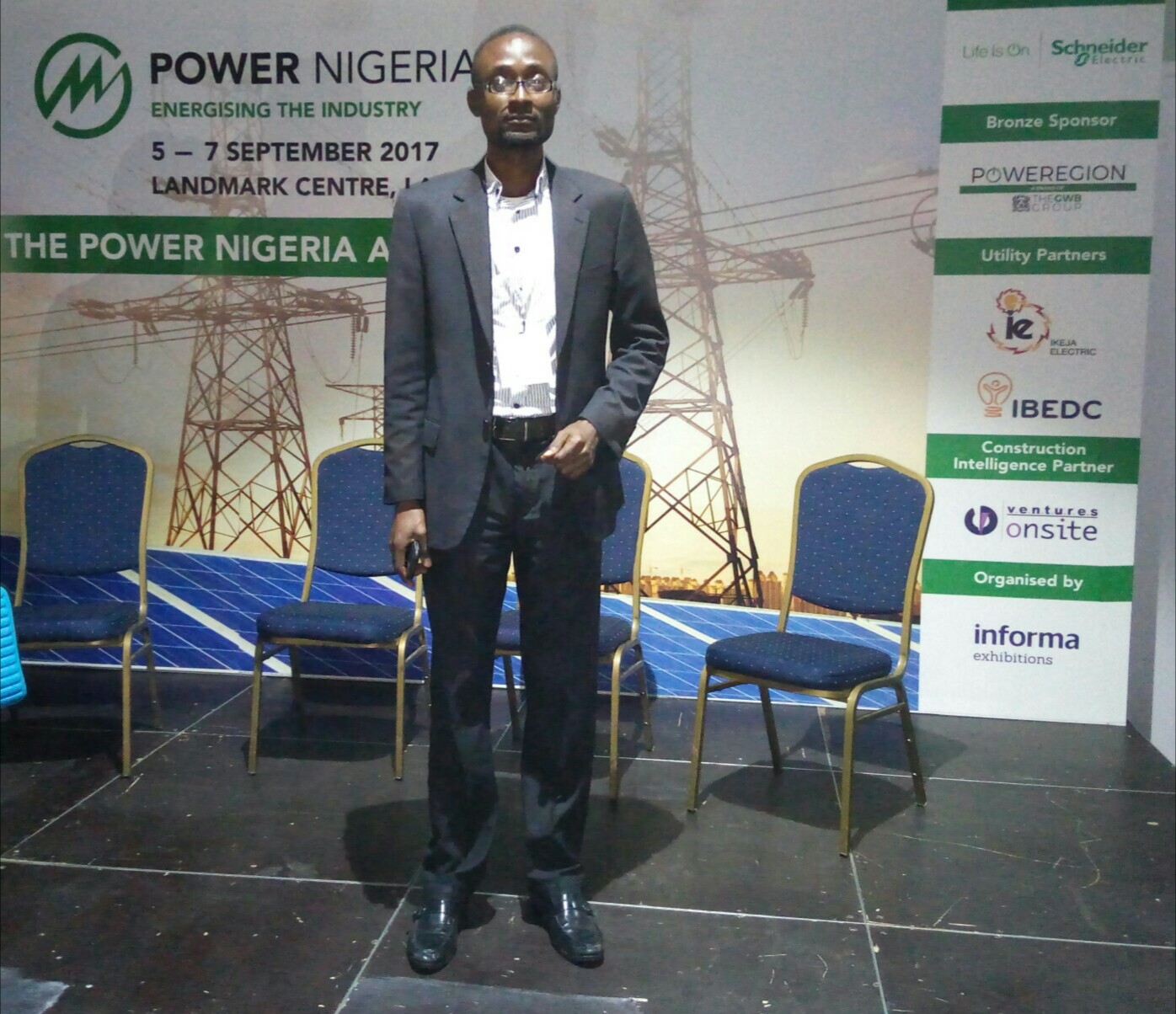 Represented by SolarXgen's General Manager for Nigeria Mr Okiemute J. Osiwe says:-
"The conference was a great success for SolarXgen and the continued development of our commercial EPC services in Nigeria.
We looking forward to working with commercial and industrial players looking to add photovoltaic power to their energy mix".
Our operations in Nigeria now include the option of a Power Purchase Agreement , wherein SolarXgen will retain ownership of the power plant and lease the energy therefrom to our commercial clients. This option negates risk on the client and ensures discounted electrical energy. Interested parties are welcome to have an introductory chat with us and look at a tailored solution to their power and energy mix.
For more info please visit us at :-
SolarXgen (Nigeria)
Tel: +234 807 100 8258
+234 810 990 6908
+234 708 436 4650
5 Ogunu Road, By MOPOL Base,
Warri ,Delta state, Nigeria
or email nigeria@solarxgen.com